We've grown up with them, we've been through their on-screen lives with them, the ups and the downs. They've been inspiring to us and moved us in some way or another. Now, in the run up to Mother's Day, we wanted to list (in no particular order) our top 10 on screen Mums…
10. Lorelai Gilmore
There's nothing quite like having a best friend as your Mum and Lorelai Gilmore is serious BFF/Mum goals! She proved she was there for Rory through thick and thin and despite their fall-outs, they always made up and were closer than before. Sure, Lorelai isn't perfect, she makes mistakes and sometimes speaks before she thinks, but we love her for being human.
9. Rebecca & Beth from This is Us
These two deserve a double spot as two of the best and most fiercly loyal mothers in 'This is Us'. If you haven't seen the show, put it on your watchlist, but make sure you have a big pack of tissues too as it's a weeper! (I cried at least once every episode!) Rebecca not only carries three babies in her womb, she also sadly loses one whilst giving birth. But when an abandoned little baby boy is brought into the hospital she takes him in as her own. Beth is the wife of the now grown up little boy, Randall, with two daughters and proves to be a powerhouse woman and mother. She helps her husband stay grounded and calm through anxiety, teaches her daughters how to be strong women and takes on a housing project for poor familes and fosters a young girl.
8. The Mum Squad in Big Little Lies
This stellar group are a true tour de force of powerful women and mothers whose love for their children and each other shines through with such gumption that no one should dare come between them. We see these women grow and support one another as they deal with situations at home and at school that every mother can relate to in some way and display the healing power of friendship & honesty.
7. Leigh Anne Tuohy in the The Blind Side
Sassy, tough and uncompromising, Leigh Anne Tuohy in The Blind Side is not to be messed with when it comes to the well being of her children. She shows a life-changing love to Michael who has been abandoned by his family and wandering the streets when she finds him. Leigh Anne sees and treats Michael as her own and stands by him through all that life throws at him.
6. The Dowager Countess in Downton Abbey
What can we say about Violet Crawley? We absolutely love her. She embodies unparalleled sass and stubbornness whilst delivering some of the best lines of the entire series. As a mother she is firm yet all heart deep down. She seems to always know what is really going on and what is best for her son Robert. Plus the times when they plot together are just priceless.
5. Vivian Banks from The Fresh Prince of Bel-Air
Ah the 90s…What a magical time of tie-dye, baseball caps and popper joggers! But most of us will all fondly remember the iconic TV show 'The Fresh Prince of Bel-Air' with a young Will Smith the most. Ok so more of a Mum figure, one of the biggest stars within the show is Aunt Vivian Banks, who takes in her nephew and raises him within her home and helps him out in all of his crazy antics! We love her comedic moments and her fiery spirit.
4. Bobbi Grey (Cheryl's Mum) in Wild
One of the most beautiful and heart-breaking films about a mother and daughter relationship is Wild, based on Cheryl Strayed's memoir of the same name. We see a gorgeous relationship between Cheryl and her Mum Bobbi in this film, where she has been through so many struggles and so much pain, but regards it worthwhile because of her children. There are honest and raw moments between Cheryl and Bobbi, the most intense of these leading Cheryl to go on the Pacific Crest Trail to heal and re-discover who she is and can be, because of the strength of her own mother.
3. Molly Weasley in Harry Potter series
There's something about Molly Weasley which just makes us wish she were our Mum too. She embodies maternal warmth, no-nonsense sass, unconditional love for those under her care and a bad-ass (don't mess with my family) streak (see Deathly Hallows Part 2!)
2. 'Marmee' March in Little Women
There's nothing quite like 'Little Women'. It's undeniably cosy and inspiring – making us all want to live in their house in the middle of heavy snowfall. Each of the women in this film are beautifully unique and inspiring, but no one quite like Marmee March. Played perfectly by Susan Sarandon, Marmee displays selfless strength and unmeasurable kindness, giving her daughters an incredible example of female empowerment, standing up for them and their rights.
1. Mrs. Brown in Paddington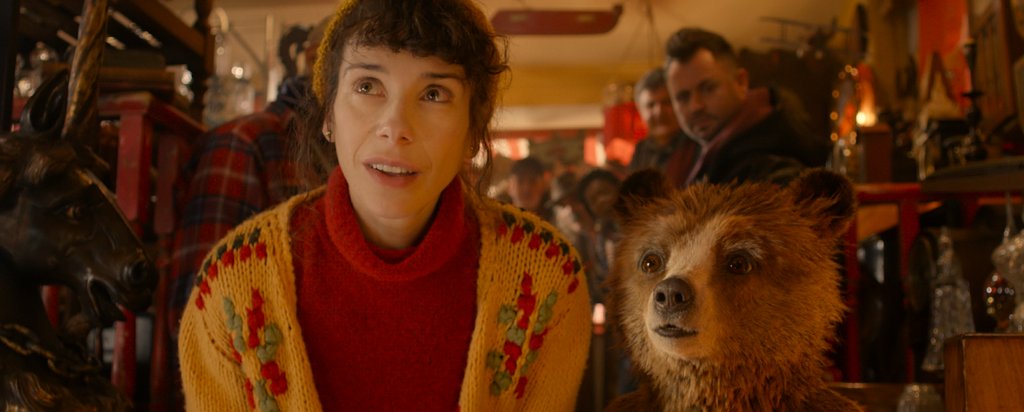 Ahhh Padders, we love you. It's no wonder then that Mrs. Brown takes this furry little chap into her home and makes him a part of her family. What we love the most about Mrs. Brown is that she doesn't care that Paddington is a different species, she sees his sweet and kind spirit, loving him for all that he is, including all his accident-prone mishaps. We also love that Mrs. Brown is a true free-spirit, passionately supporting causes and standing up for other's welfare. What a woman, what a mum!
These are just a few of our favourites – comment below and let us know who yours are!
Happy Mother's Day to all you wonderful Mums and mother figures! 💝
Love Jenny & Team JG x